---
This is the homepage of the Bruce Genealogy website. It started in 1997 and has changed over the years and was hosted by familyofbruceinternational.org and now back as a seperate domain focusing specifically on Bruce genealogy worldwide.

Check out the House of Bruce lineages from Scotland, England, Canada and America.

New Book as of July 1, 2021! Hardback only. There is no e-book available at this time. If you find it then someone infringed on my copyright notice and has broken the law. Please let me know where you found it.

The Bruce Family of Virginia and Allied Families by Thomas B. Bruce. This family history book focuses on the Bruce Family of Virginia and allied families who settled in the mid 1660's in the northern neck counties and the descendants that branched and settled throughout the United States. It covers corrections, extended generations, additional family trees: VA, NC, SC, GA, FL, AL, TN, KY, AR, IL, WV, KS, CO, and MO, photos and new facts that supplement The Bruce Family descending from George Bruce (1650 -1715) published by a distant cousin, Mr. John Goodall Bruce in 1977. This compilation includes more information that has been discovered in research domestically and abroad in Scotland and England that connects to the Royal House of Bruce. Also includes the family tree of known descendants of the House of Bruce in Scotland and many family branches never mentioned. Last but not least, an introduction and discussion on Y-DNA testing and the results linking other branches to this family via the Y-gene that is passed down from father to son and how it assisted in new family connections. Price: $99 plus $15 fixed rate shipping to your residence in USA only.

If interested please email thomasbruce@brucefamily.com
Payment transaction is via PayPal or Venmo.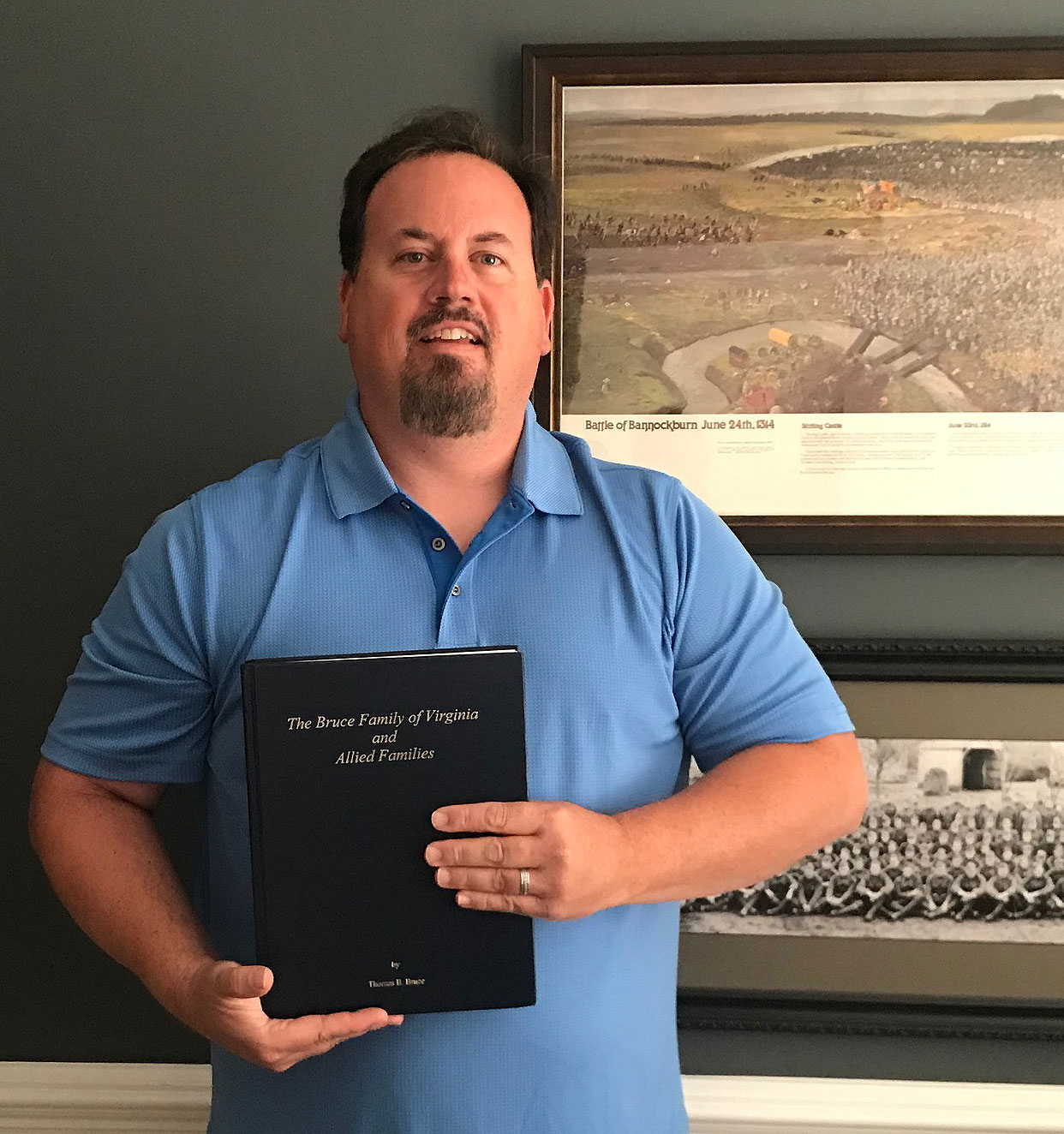 External links:

Discover Y-DNA testing:

Bruce Y-DNA at FamilytreeDNA site |

The only Bruce family organization: Family of Bruce International, Inc. organization